Our work for the UNWTO.Themis Foundation
Capacity building in Zimbabwe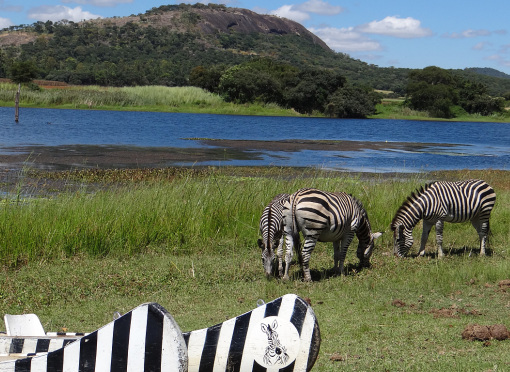 Date: 20-28 March 2015
Place: Harare,  Zimbabwe
Event: UNWTO Capacity Building Course on E-Marketing
Who: Karin Elgin-Nijhuis, Montserrat Penarroya a.o.
Organisation: UNWTO.Themis Foundation | Ministry of Tourism and Hospitality Industry of Zimbabwe
More information: http://themis.unwto.org/event/registration-unwto-capacity-building-course-e-marketing-harare-zimbabwe-23-27-march-2015
Photo: Mwanga Lodge & Bally Vaughan Birds and Game Sactuary | Highlands,  Harare,  Zimbabwe | http://zimbabwegamepark.com | © Karin Elgin-Nijhuis
The participation of Karin Elgin-Nijhuis was of great value for the course given her vast experience and knowledge, transmitted and made available to participants during the whole event.
Omar Valdez
Executive Director
UNWTO.Themis Foundation
Thank you very much for conducting such a beautiful course. We benefited a lot and we will never be the same again. Your hard work is greatly appreciated.
Tesa Chikaponya
Managing Director National Convention Bureau
Zimbabwe Tourism Authority