Events 2017
Date: 22-23 November 2017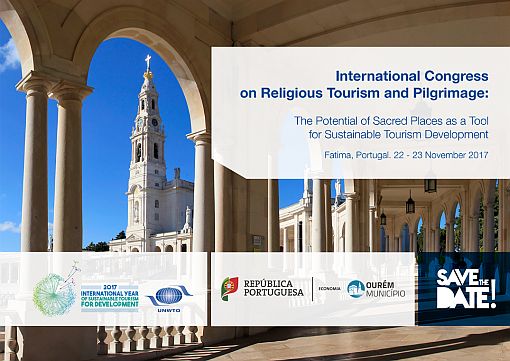 Place: Fatima, Ourém,  Portugal.
Event: International Congress on Religious Tourism and Pilgrimage: The Potential of Sacred Places as a Tool for Sustainable Tourism Development.
What: Presentation Religious Heritage and Tourism – ICTs and Visitor Experience.
Organisation: UNWTO (World Tourism Organization), Ministry of Economy of Portugal, Municipality of Ourém.
Photos: Panel discussion with Silvia Aulet Serrallonga (University of Girona), Josep Altayó (Monestir de Montserrat), Simon Carter (The Chapter House, St Paul's Churchyard), Mona Odeh Salem Salah (Mediterranean Tourism Foundation), Alexandre Pinto (JiTT.travel) | Conference organisation presarial Ourém Fátima.