Publications
Evaluating and Improving Websites - The Destination Web Watch | 2005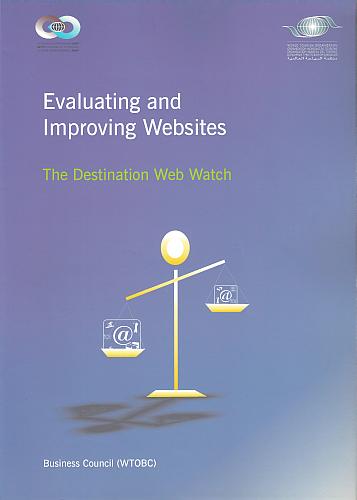 Managing editor and co-author: Karin Elgin-Nijhuis.
Contributions from a.o. Britta Oertel, Maggie Bowen and Roger Carter.
Publisher: UNWTO (World Tourism Organization)
Language versions: English, French, Spanish.
Available as printed and electronic book.
ISBN: 92-844-0917-9.
The Destination Web Watch scheme and book were launched in 2005 and aimed to help destination management organisations (DMOs) maximise their spend in the area of website development and online marketing.
Destination Web Watch is an official destination website evaluation and benchmarking scheme, endorsed by the UNWTO and based on global research and best practice criteria.